ACCOMMODATION
>> Hotel Booking (by 23:59 Hong Kong Time 10 Nov 2016)
>> Reservation procedure
For participants from Mainland China using the Civil Service Card, please provide your hotel registration information through https://sojump.com/jq/9898692.aspx (by 23:59 Hong Kong Time 10 Nov 2016)
The PRSC_PRAD Conference recommends the following hotels in Hong Kong in a short distance to the conference venue. You are suggested to book your room DIRECTLY through the hotel website with our Special Code soon after your registration is confirmed.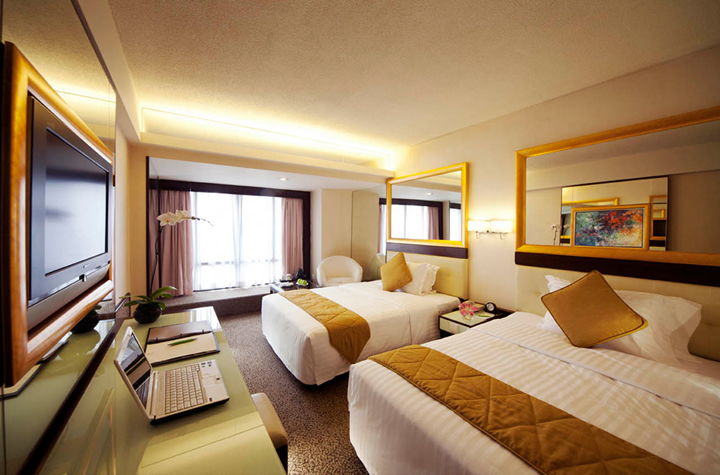 Regal Oriental Hotel
Regal Oriental Hotel is the preeminent hotel in Kowloon East, located in Kowloon City near the fast-developing commercial districts of Kowloon Bay and Kwun Tong. The hotel is connected by major transportation networks and is surrounded by scenic and tourist spots, shopping and entertainment complexes, and themed restaurants. Regal Oriental Hotel offers first class accommodation at affordable prices and great convenience, and the majority of the 494 guestrooms including 24 suites provide superb panoramic views of Kowloon East and Victoria Harbor. The luxurious hotel also offers three restaurants and bars featuring Chinese and Western cuisine as well.
Room Rate
HK$ 850/ Double Room / Night
Amenities included

Complimentary buffet breakfast for 1 pax at Café Neo
In-room Internet Access per occupancy
Special price at HK$100net will be offered for additional buffet breakfast
Free fitness room facilities access
* Above quoted rate should be inclusive of 10% service charge per room per night.
Rates are valid during 1-9 December 2016 only.
Transports to Venue
You can take a 25M (Mini bus) or a Taxi to 34 Renfrew Road, Shaw Campus, HKBU
for around 10 minutes