EVENT CO-ORGANIZATIONS
The School of Communication,
Hong Kong Baptist University


The School of Communication at Hong Kong Baptist University provides the only comprehensive programmes in communication available in Hong Kong at the undergraduate and postgraduate level. The School has strengths in both theoretical and applied research across all fields of media and communication. Members of staff have diverse research interests, including Taiwanese cinema, cross-cultural consumption, the viral propagation of marketing messages, the role of social media in health communication, media marketization in China, the treatment of local and non-local news in Hong Kong's media, media law and regulation and media literacy. Faculty research is frequently published in leading peer-reviewed international journals in various fields of Communication, such as public relations, advertising, marketing, organizational communication, journalism and mass communication, health communication, digital communication and film and television studies.
Public Relations Society of China (PRSC)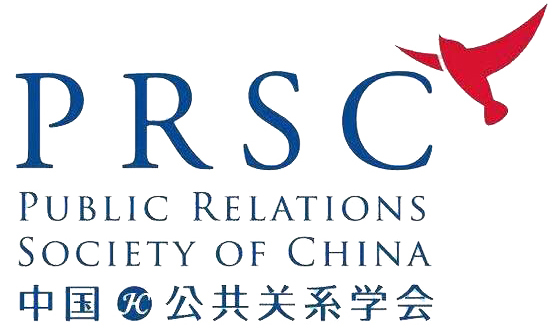 The Public Relations Society of China (PRSC) was founded in August 2015 as a secondary national-level academic association registered in the Chinese Ministry of Civil Affairs. The first president of PRSC is Professor Chen Xianhong from the School of Journalism and Communication at Huazhong University of Science and Technology. PRSC aims to advance public relations theories and practices in China. As the only national-level academic organization in the field of public relations, PRSC not only serves as a think tank that fosters dialogue and interactions among the academia, industry and society, but also provides an important platform for academic exchange between Chinese and international public relations scholars. "Open, Diversity, Inclusion and Dialogue" are the core values of PRSC. Its mission is to build an academic community of public relations with research inspiration, international vision, and commitment to the public. PRSC also strives for the discipline development and industrial advancement of public relations in China.
International Forum on Public Relations & Advertising (PRAD)
The International Forum on Public Relations & Advertising (PRAD) is one of the most renowned international academic forums in Asia-Pacific region. It was co-founded by Huazhong University of Science and Technology, City University of Hong Kong, and the Shih Hsin University in Taiwan. PRAD acts as a communication platform for public relations and advertising research in Greater China, aiming at mutual development of public relations and the advertising industry, internationalization of public relations and advertising theory research and closer academic-industry cooperation in public relations and advertising theory, practice and education. At present, PRAD is the most influential academic forum of public relations and advertising in mainland China, Hong Kong, Macau and Taiwan.
EVENT SPONSOR
Hung Hin Shiu Charitable Foundation
The Hung Hin Shiu Charitable Foundation Limited was founded by the late Dr. Hung Hin Shiu, a long-standing friend and staunch supporter of the University. Over four decades, Dr. Hung not only actively participated in the University's affairs but also made significant contributions to the development of the University by serving on the Council and the Court and acting as chairman of several fundraising committees. As early as in the 1970s, when Hong Kong Baptist College was still a private institution struggling for survival, Dr. Hung generously established an endowment fund, the first in the College's history. In loving memory of her husband, Mrs. Hung Hin Shiu and her family made a generous donation to the University to set up an endowment fund as an extension of Dr. Hung's caring love and tremendous support towards the University over the years.