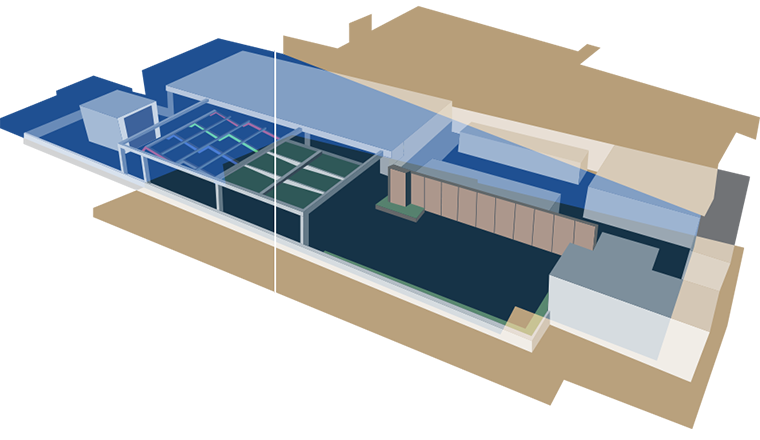 A · ROOF
Alumni Rooftop
Garden Fundraising
Campaign
To mark the celebration of the 50th anniversary of the School in 2018, the rooftop of the Communication and Visual Arts (CVA) Building of Hong Kong Baptist University (HKBU) will turn into a rooftop garden which will serve as an outdoor classroom, a leisure spot, as well as an open space for the exchange of ideas and generation of insights.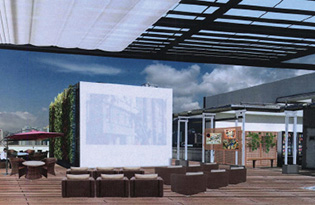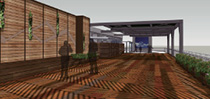 The rooftop garden cinema will offer the audience a unique outdoor cinematic experience.
The rectangular rooftop garden, 590 sq. m, is multi-functional for recreation, teaching and learning, and creative work.
The new rooftop garden consists of 590 square metres, infused with the elements of green campus and sustainability. It will become an outdoor classroom that can enrich students and faculty's learning and teaching experience. A variety of arts and cultural events will be held in the rooftop garden, including open-air screening of classic movies and students' animated works, along with concerts, stargazing nights, talks and exhibitions etc.
With the high-quality projection facilities, the rooftop garden cinema will provide students, alumni and faculty a unique outdoor cinematic experience that enables opportunities for sharing, discussions and exchange of ideas, connecting practitioners from different industries. The rooftop garden will have a blend of artsy and sciencey feel. The installation of new telescopes will allow viewers to appreciate the view of Lion Rock from afar and enjoy stargazing in the night sky of Kowloon Tong. It will also serve as a place of rest and relaxation.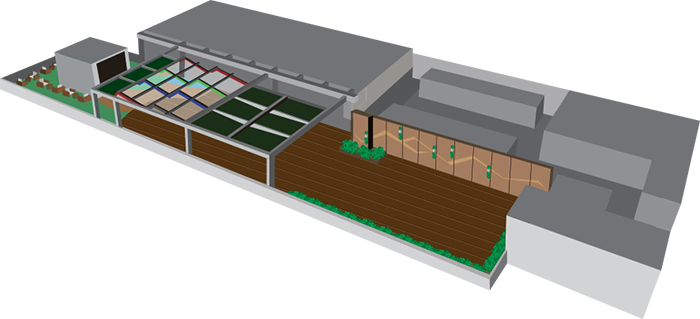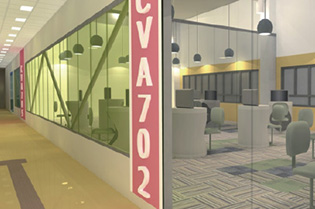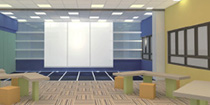 The AI Media Research Laboratory and VR & AR Workroom will be open in September 2018.
The School places an emphasis on the new technologies of artificial intelligence, and virtual and augmented reality.
HKBU is a campus full of vibrancy and cultural diversity. The new rooftop garden will become a platform to generate and promote new ideas and initiatives. The installations and renovations of the new rooftop garden will be completed in 2019.
Other than the rooftop garden, the AI Media Research Laboratory and VR & AR Workroom on the 7th floor of the CVA Building are another highlight of the School's 50th Anniversary celebration. As the future of growth and development, the School places a high value on artificial intelligence, and virtual and augmented reality in communication education, which is shown in its partnership with Tencent and Tencent Research Institute established in 2017. The applications of new media are based on imagination, aesthetics and data visualization. The labs will be in use in the new school year of 2018-19, and will greatly benefit faculty and students in their research and creative work.
The name of the alumni rooftop garden, "A· ROOF", is attributed to
Mr. Javin Mo Cheuk-yin
Digital Graphic Communication (Class of 1998)
Founder and Design Director, Milkxhake