Dean's Message

Gearing Up for the Celebration of the School's 50th Anniversary
From the Department of Communication in 1968 to the School of Communication today, our School has experienced countless challenges and breakthroughs. In 2018, the School of Communication will reach a special milestone – 50 years of commitment to communication education that has nurtured more than 10,000 graduates, taking pride in their competence and the respect they won from the community.
To mark the 50th anniversary, a variety of celebratory events, ranging from academic events, meaningful community projects, social media initiatives, light-hearted engaging activities to memorable reunions will be held throughout the year.
Many of our alumni are playing important roles in their professions. In order to show our recognition to their professional achievements and commitment to the field, the School would like to take this opportunity to honour 10-20 distinguished alumni, representing different disciplines and decades.
Through a series of videos recording our alumni stories, the School would also like to take this opportunity to showcase the ways that our younger alumni turned their passions into creative pursuits in different industries. These videos feature the numerous interesting and meaningful projects produced by these alumni for the community. Having forfeited their stable jobs for a social cause, some of these alumni might not be earning high salaries or holding key positions in their respective companies. The alumni's continuous pursuits for their dreams and goals, as well as their heartfelt devotion for society, are exemplary acts of perseverance, kindness and giving. Our alumni have certainly earned our utmost respect.
We will celebrate this major milestone with all of friends and supporters. As the finale of the celebration, will be held for 500 people on Friday, 30 November, 2018. While we hope that our staff, alumni, students, the local community and our fellow universities will join hands to celebrate the past, present and future of the School in the year of 2018, we would also like to ask for your generous support, along with your valuable suggestions and manpower resources. The construction of the rooftop garden, the AI Media Research Laboratory and the VR & AR Workroom in the Communication and Visual Arts (CVA) Building is the highlight of our School's 50th anniversary celebration.
We look forward to seeing you all in our coming events!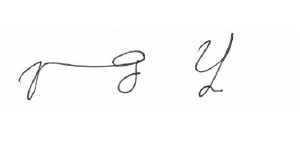 Professor Huang Yu
Dean, School of Communication
The School of Communication 50th Anniversary Events at a Glance

Celebratory Events:
Chang Kuo-sin Award for Aspiring Young Communicators
Academy of Film (AF) Reunion Dinner (23 January, 2018)
"Watch Great Movies" Screening Series (held every Wednesday night)

"Film Tells: Hong Kong" Topical Film Screening Series (March 2018)

Gala Dinner (30 November, 2018): We are honoured by the presence of The Chief Executive the Honourable Mrs Carrie Lam Cheng Yuet-ngor as our Officiating Guest-of-Honour to deliver the opening remarks and present the 6th Chang Kuo-sin Award for Aspiring Young Communicators at the Gala Dinner.
Celebratory Projects:
50th Anniversary Commemorative Book: Years of Endeavour & Excellence
50th Anniversary Digital Archive "COMM2gether": our first digital database for HKBU communication education, enabling students and the public to know more about our HKBU Comm buddies
50th Anniversary Webpage
Social Media Campaign
Publicity and Public Art
Academic Events:
Asian Advertising Scholar Forum (19-20 April, 2018)
International Conference: Documentary Film, Regional, Theoretical and Political Parameters (25-27 June, 2018)
Media Education Summit (1-2 November, 2018)