Lifetime Achievement Award for Journalism and Communication Education
As one of the highlights of the 50th anniversary celebration, the School conferred the Lifetime Achievement Award for Journalism and Communication Education upon two prestigious educators, in recognition of their enormous influence in the development of Hong Kong's journalism and communication education.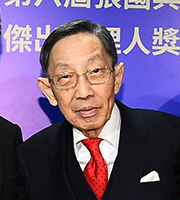 Mr Raymond R Wong
A Citation for Mr Raymond R Wong
Mr Raymond Wong has devoted over five decades to the journalism industry and media education and is known as the "Godfather of the Hong Kong Media". He was Head of the Department of Communication of Hong Kong Baptist College in the 1970's and Principal Lecturer of the School of Communication in the early 1990's.
As a role-model of Hong Kong's journalism and broadcasting industries, Mr Wong had nurtured countless communication professionals over the years. His lasting contributions to the development of Hong Kong's journalism field have established his strong reputation in the communication and education sectors, extending his influence throughout Hong Kong.
He received the Honorary University Fellowship and the degree of Doctor of Social Sciences, honoris causa from HKBU in 2008 and 2020 respectively, in recognition of his achievement in journalism and his remarkable contributions to journalism and communication education and society.
A journalist's HK$50 million donation for journalism
HKBU confers honorary doctoral degrees on four distinguished persons
HKBU holds naming ceremony for Dorothy Shen Wong News Studio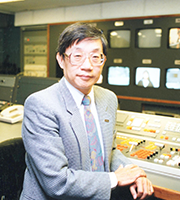 Professor Leonard Chu
A Citation for Professor Leonard Chu
Professor Leonard Chu joined the School of Communication as its second Dean with the rank of Chair Professor. He launched the School's first taught master's programme and established the Centre for Media and Communication. Professor Chu was committed to enhance the undergraduate and postgraduate programmes during his term by investing resources in creating excellent environment for and raising standards of research, creating means of international academic exchange and strengthening the School's ties with Mainland China, Taiwan and the world.
With an international reputation as a renowned communication scholar, Professor Chu has taught at universities in our region and beyond for 40 years. He has played a major role in bringing together the academic study of communication in Hong Kong, Taiwan and Mainland China. He is highly regarded as a patriarch in the academic field of communication and journalism.